Product Spotlight
PYTHON XPR 5G CNC ROUTER
No heavy lifting with loading, unloading, and material alignment capabilities
No homing or machine alignment
Driverless, mobile control center with large 21" touch screen/remote access & wireless remote
Ability to design at the machine; no G-code knowledge needed
Dual-layer, high-flow vacuum table with automatic controls
Auto tool measuring, pressurized lubrication & robotic material sensing dust hood
Plug & play upgrades including robotic label printing & application
The Python XPR
Fully-loaded with 5G CNC features, it is completely driverless and goes into pilot with no critical thinking & heavy lifting. With loading & unloading tables.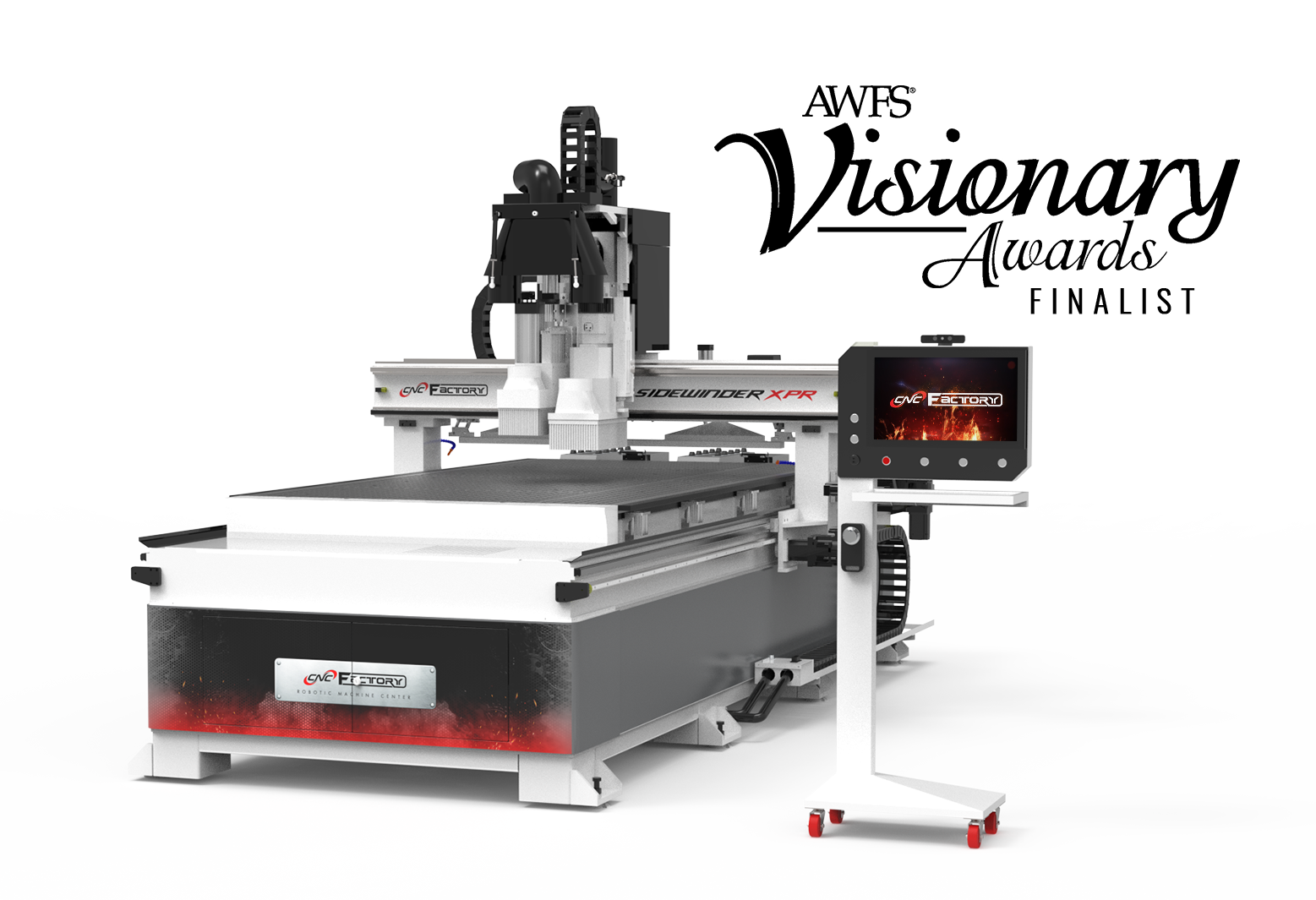 The Sidewinder XPR
Our base machine center that grows as you grow with its arsenal of 'anytime upgrades' which you can plug & play when needed.
The Viper XPR
Entry-level 5G CNC that's a production powerhouse with the smallest footprint of just 10 feet.
The Badger 3600
Automatic digital edgebander designed for profitability, speed, and ease of use for the woodworker. With pre-mill options.
The Badger 4600
Automatic digital edgebander with corner-rounding station and pre-mill options. Apply edge banding material flawlessly with a touch of a few buttons.
The Badger 5600
Automatic digital edgebander with PUR Zero Glue line & corner-rounding stations for seamless joints and that perfect finish. With pre-mill options.
The Scorpion LDR
With 10X Stronger H-Clip Insertion, the Scorpion LDR is a boring and hidden fastener/dowel insertion powerhouse that reduces your assembly time by 70%.
The Scorpion Sidekick
The latest evolution in hidden fastener notching for solid wood face frames and 5-piece drawer fronts.
The Cyclone 4896
From kitchen cabinet doors, closet doors, store fixtures, and office furniture tops, press virtually any 3D shape using PVC sheets, rigid sheets, PS sheets, acrylic, ABS and wood veneers.